My Mission
To get young kids excited about coding in a really fun way!
- Samaira,  Founder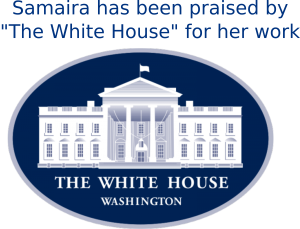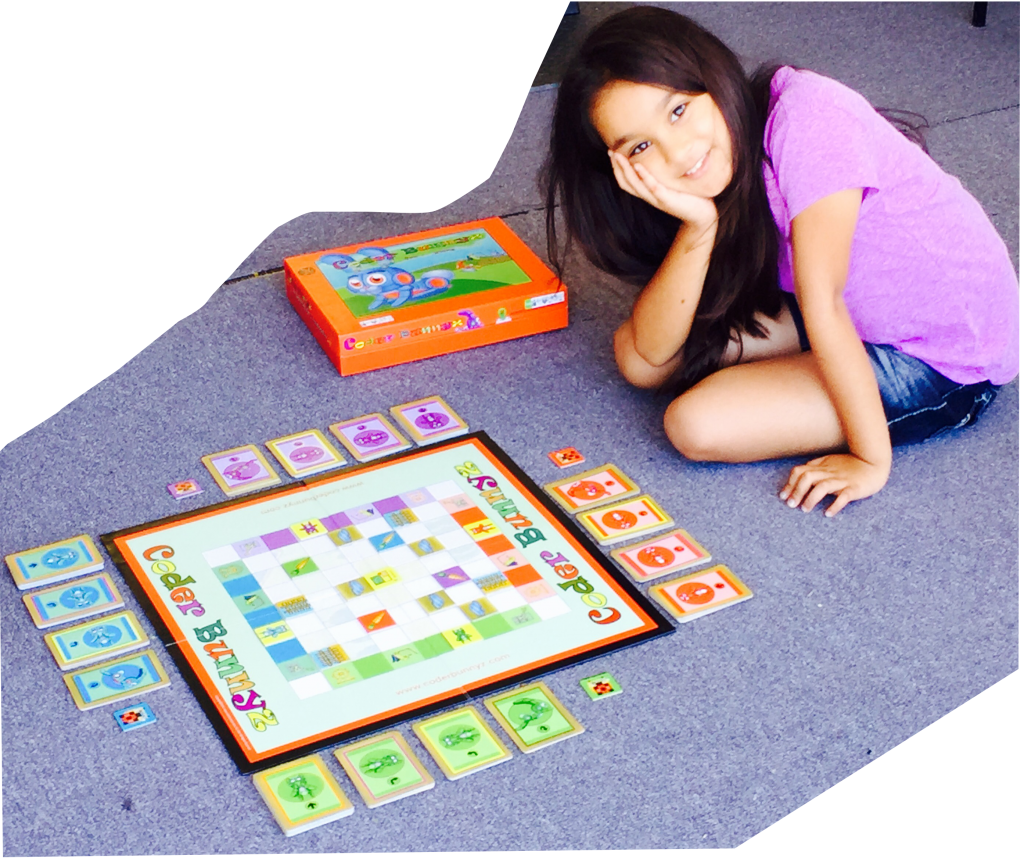 Introducing CoderBunnyz - An amazingly fun way to master programming concepts while playing a family board game.

Hear Samaira at imPACt on Nov'9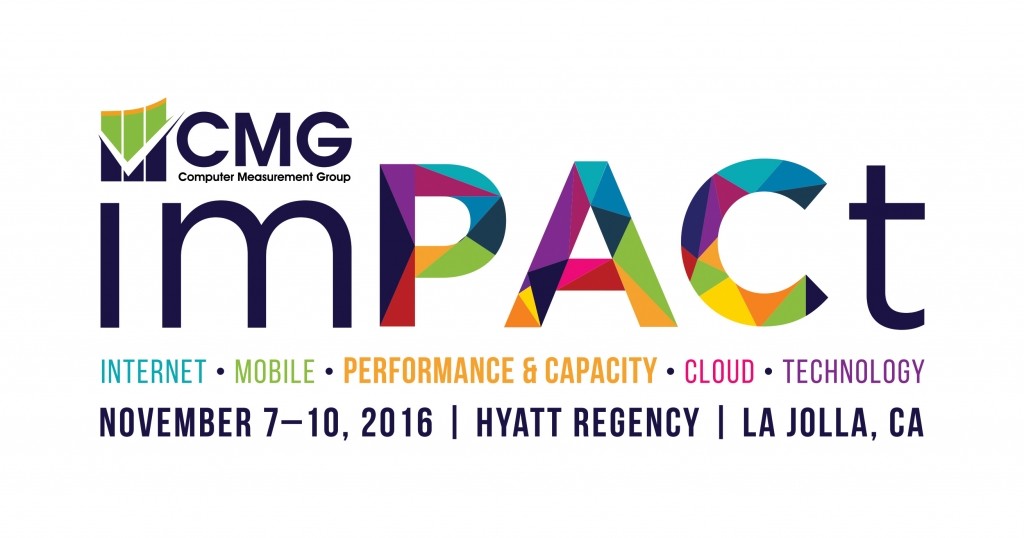 Attend CoderBunnyz : Girls U Code workshop on Oct'23
 We were at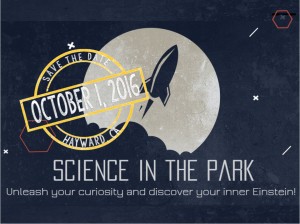 on Oct'1
  We were at 
 on Sept 4th
WOW!  What an incredible game!  As Samaira's principal at Millikin School, I have been watching her for some time and marveling at her creativity and ingenuity.  CoderBunnyz board game is a great example of Samaira's ability to combine her intellect and creativity in a fun way that also results in entrepreneurship with future applications in the work world.  Great job, Samaira!  I'm so proud of you!   - Dr. Melba Rhodes-Stanford,  Principal,  Millikin School, 2000- May' 2015
This looks like a phenomenal idea.The ability to code computer programs is an important part of literacy in today's society. I'm very impressed with the creativity she has shown by incorporating real life places like school, park, carnival, zoo which kids love to go. When people learn to code in this game, they learn important strategies for  solving problems and creativity.   - Ashutosh (Ashu) Garg, CTO & CoFounder BloomReach
My Story
Hello World!! I am Samaira, I go to Millikin Elementary School in Silicon Valley, California. I love to play board games. I am going to tell you the story about how I got the idea of Coderbunnyz, that helps young kids learn programming concepts in a fun way. This is early summer of 2015. I still remember that weekend when I played several board games with my parents but when they got tired, I went to the laptop to do some coding. Immediately in my mind I thought today was a fun day, I did two of my favorite things, board game and coding. How fun it would be to have a board game which has coding concepts in it? This is where the journey started. I blended my favorite animal bunny and comes the name of the game… CoderBunnyz! Being young, I needed help from my parents to make the concept a reality. Internet is just amazing, you could get in touch with people halfway around the world. Some amazing graphic designers from Iowa, Ohio and New Zealand helped bring life to my ideas and rough sketches.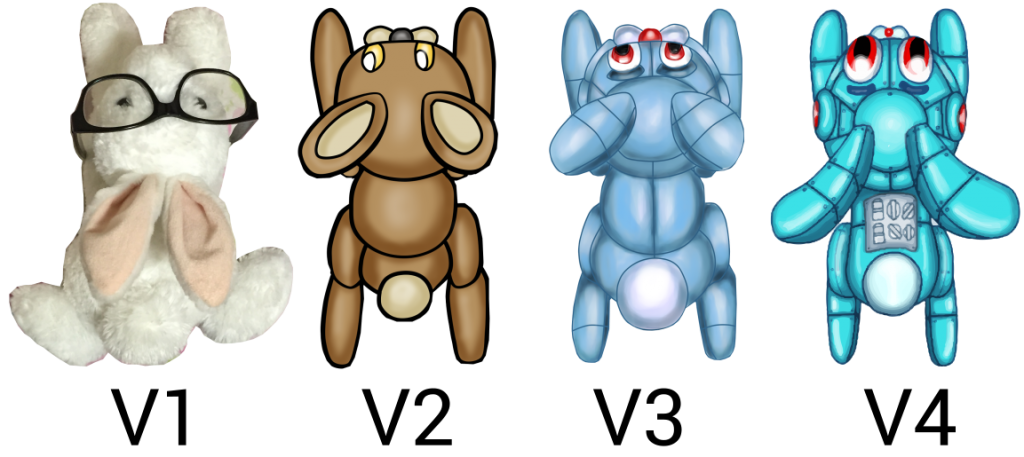 And here I am with the prototype of my first coding game!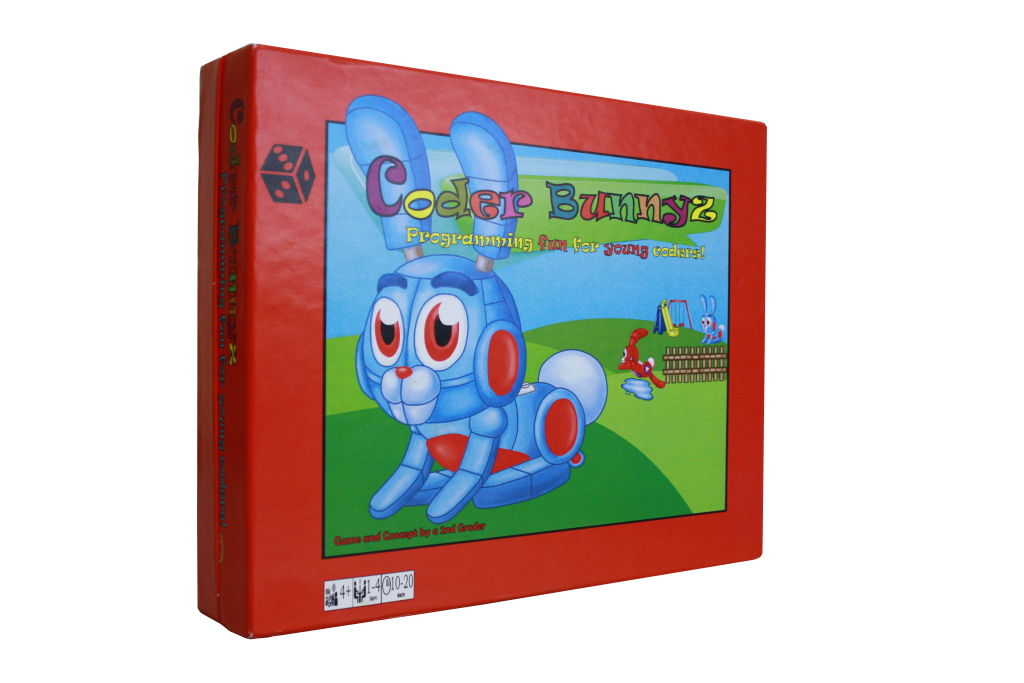 Besides being a founder at coderbunnyz.com, I am a song writer, a singer, a swimmer, an ice skater and an origami enthusiast. In addition to song covers, I am starting to write and sing my own songs. My debut self written motivational song "Don't Give up!" is now available and the other one "We are the Coderbunnyz" is in the final stages of being touched up with background music and will be available soon.  Oh...  and Yes, I love to dance on B(&H)ollywood songs too!! 
S.T.E.M.  Workshops - 1100+ Kids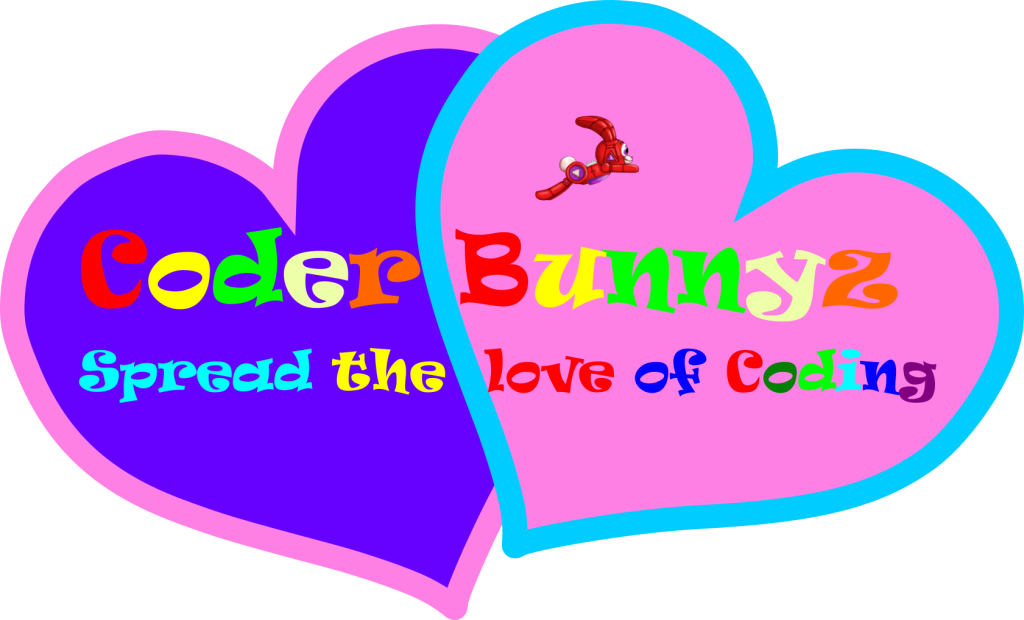 CoderBunnyz  conducts workshops at various tech-events, corporations and city libraries across SF/Silicon valley and has taught over 1100 kids, including multiple workshops at Google HQ!

If you would like to schedule a "Hour of Code with CoderBunnyz" group  workshop or an event Contact
Helping S.T.E.M. initiative for kids

Subscribe to learn more!