CoderBunnyz Educational Kit featured at Maker Faire 2017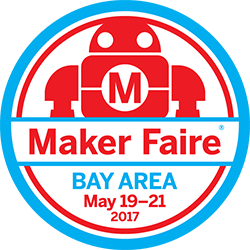 Donate the Gift of Coding!*
*Your donation bringing smiles to kids and schools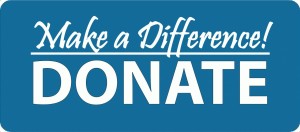 Donating is Simple and Easy
* Choose a donation option from 4 above, click "Buy now"
* Donate/Pay and Checkout using paypal or credit card
* We match recipient schools and send you details
* Currently we will be working with the following schools
   - Mt. Diablo Unified
   - Oakland Unified
   - Gilroy Unified
   - East Side Union High
   - San Jose Unified
   - Mt. Diablo Unified
   - Alum Rock Union Elementary
There are organizations in other states of US and countries internationally that we are engaging with to make the impact. If you have a specific one in mind please email us at [email protected]
CoderBunnyz Game 
* The Most Comprehensive STEM Coding Game
* Age 4-104. For kids of all ages!
* Learn to code like never before
* 13 levels, grows with age or player skills
* Highly interactive way to introduce coding
* The whole family can now learn to code
* Promotes problem-solving + social interaction
* Build maze from rule book or challenge the player to build your own maze
* Each play is different. Use it over and over with different destinations, different maze, different levels
* No prior coding experience required
* Specs: 1-4 Players, 10 - 30 minutes.

More Details:
- Played by over 1500 kids including 50 kids at Google HQ.
- Recognized by Board of Education, Maker Faires, Science Fairs, several libraries, schools and tech events.
- Founder received a letter from "The White House"
- Use it at home, in school, coding clubs, Montessori, STEM clubs, boys girls scout, Summer clubs, Tutoring, after school, day care,  Maker Space, Hackathons and more
Game Play:
Easy to get started, focuses on concepts. Program your robot bunny game token smartly with your code cards to eat the carrot and reach the destination before the others do! Play with different destinations or move to the next levels. 

CoderBunnyz programming board game teaches you coding concepts like

- Sequencing
- Conditional
- Repeat Loops
- Code Writing
- Functions
- Debugging
- Branches
- Inheritance,
- Parallelism,
- Stack,
- Queue
- List
Components:
1 Game Board
1 Rule Book with 13 levels of game
4 Decks of Instruction Cards, each with 52 cards
42 Game Element tokens

4 Bunny tokens, Hopsy, Flopsy, Bingo, Disco
4 Destination
4 Bug Fixit!
4 Carrots
16 Fences
10 Puddle

1 Dice
Free access to Mazes and Videos at http://www.coderbunnyz.com
Product Information:
| | |
| --- | --- |
| Product Dimensions | 11.75 x 9.75 x 2 inches |
| Item Weight | 2 lb |
| Shipping Weight | 3 lb |
| Origin | California |
| Manufacturer recommended age | 4 years and up |
| Donations | 10/20/50/100 Pack (depends on buying option) |
More questions refer to contact